Activities
We have covered walking and rambling, and of course some of the many attractions close to Woodside elsewhere, but there is a plethora of other activities in this area too! Here are just a few of the recommended excursions, adventures and activities within easy reach of Woodside.
Carsington Water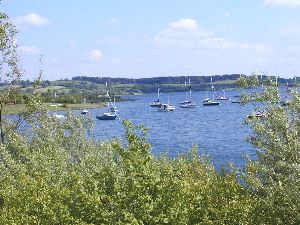 Address:
Carsington Water Visitor Centre
Ashbourne
Derbyshire
DE6 1ST

Opening times
Open seven days a week from 10.00am (closing times vary-please check) Closed Christmas Day.
Admission is free. A car parking charge applies

Contact Telephone Numbers:
Visitor Centre 01629 540696
Sports/Cycle hire 01629 540478
Barrowdale Restaurant: 01629 540363
Ranger Service / Education Ctr 01629 540696
Trout Fishing 01629 540478
Sailing Club 01629 540609


Climbing
The area too is famed as much for climbing as it is walking, with many challenging climbs in the immediate vicinity. Sunday afternoon is a great time to watch the more adventurous climbing the crags above the River Derwent from the Parade at Matlock Bath. Please use the following links to explore climbing and facilities in the area.
Chillisauce>>
Acclimbatize>>
Rock and Ice>>
World Heritage
Ambergate is the gateway to the World Heritage Walks along the Cromford Canal and those belonging to Derbyshire's Industrial past, in particular the connections with Sir Richard Arkwright . This part of Derbyshire is also famed as the setting for the book, the Compleat Angler, indeed Viators Bridge (below left) is to be found along the exceptional Dovedale to Milldale . Another of Derbyshire's famed residents was of course Florence Nightingale, from the area around Lea, Dethick and Holloway, her home Lea Hurst is to be found here.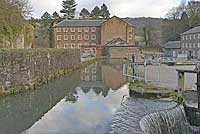 Please follow the links for more details:
Sir Richard Arkwright >>
Dovedale to Milldale >>
Florence Nightingale >>